Essays, Articles, Interviews
(Click on title for link)
— "Revisiting the Question of Novel/Nation," Journal of Palestine Studies 46:2 (Winter 2017).
— "A Veteran Novel That Finds No Redemption in War," The Intercept (August 2016).
— "Badr Shakir al-Sayyab, Cold War Poet," Middle East Literatures (July 2016).
— "Dragomen and Checkpoints," The Translator (November 2015).
— "Maigret's Jurisdiction," LA Review of Books (February 2015).
— "المومياء لشادي عبد السلام: الازدواجية والدولة القومية المصرية" essay on Shadi Abdel Salam's film, The Mummy (November 2014).
— "Grays in the Emerald City," interview with Henry Peck, Guernica (August 2014).
— "Intervention? More Like Ceaseless Escalation," Informed Comment, Counterpunch (August 2014).
— "Home Does Not Exist," interview with Grace Hetherington, English PEN. (July 2014).
— "The Military-Literary Complex," essay on embedded literature. jadaliyya (July 2014).
— "ISIS on the TV Screen," interview with Brooke Gladstone, On the Media. (June 2014).
— "Watching ISIS on TV," essay on Iraqi media. jadaliyya (June 2014).
— "Still in Bed," essay on embedded literature. jadaliyya (June 2014).
— "Revolution on Ice," review essay of Sonallah Ibrahim's 2011 novel, al-Jalid. jadaliyya (January 2014).
— "The Porter and Portability," in Scheherazade's Children: Global Encounters with the Arabian Nights, eds. Phil Kennedy and Marina Warner (New York: NYU Press, 2013), pp. 89-107.
— "In Praise of Insults: Slogan Genres, Slogan Repertoires and Innovation," Review of Middle East Studies 47:1 (Summer 2013), pp. 37-48.
— "Revolution Bookshelf: Blacklist," review essay of Egyptian Revolution novels. jadaliyya (July 2013).
— "Revolution Bookshelf: Revolution is My Name," review essay of Egyptian Revolution memoirs. jadaliyya (June 2013).
— "The Poetry of Revolt," in The Journey to Tahrir: Revolution, Protest, and Social Change in Egypt, 1999-2011, eds. Jeannie Sowers and Chris Toensing (New York: Verso Books, 2012), pp. 47-52.
— "The Revolution (Present Continuous)," roundtable on Revolution and Language. jadaliyya (August 2012).
— "The People Want," Middle East Report 263 (Summer 2012).
— "Miramar and Postcolonial Melancholia," in Approaches to Teaching the Works of Naguib Mahfouz, eds. Susan Muaddi-Darraj and Waïl Hassan (New York: Modern Language Association of America, 2011), pp. 171-183.
— "Imagination as a Transitive Act: an Interview with Sonallah Ibrahim." jadaliyya (June 2011).
— "State Culture, State Anarchy," jadaliyya (February 2011).
— "The Poetry of Revolt," jadaliyya (January 2011).
— "الشعر في الثورة المصرية"(Arabic translation of "The Poetry of Revolt," Egyptian State Information Service, N.d.).
— "Al-Koni's Atlas of the Sahara," in Bridges Across The Sahara: Social, Economic And Cultural Impact Of The Trans-Sahara Trade During The 19th And 20th Centuries, ed. Ali Ahmida (Cambridge: Cambridge Scholars Press, 2010), pp. 187-195.
— "On Zaynab as Origin of the Arabic Novel." History Compass 7 (2009).
— Conflicted Antiquities: Egyptology, Egyptomania, Egyptian Modernity. (Durham: DukeUniversity Press, 2007). (Chapter One)
— "Solidarity in the Time of Anti-Normalization: Egypt Responds to the Intifada," in The Struggle for Sovereignty: Palestine and Israel, 1993-2005, eds. Joel Beinin and Rebecca Stein (Stanford: Stanford University Press, 2006), pp. 249-259.
— "Anxious Advocacy: the Novel and the Law in Egypt." Public Culture 17:3 (Winter 2005) pp. 417-443.
— "Sentimentality and Redemption: The Rhetoric of Egyptian Pop Culture Intifada Solidarity," in The New Cultural Studies of Israel-Palestine, eds. Rebecca Stein and Ted Swedenburg (Durham: Duke University Press, 2005), pp. 338-364.
— "The Measure of Egypt." Postcolonial Studies 7:2 (Fall 2004), pp. 271-293.
— "Non, non! Si, si!: Commemorating the French Occupation of Egypt (1798-1801)." MLN : French Issue 118: 4 (September 2003), pp. 1043-1069.
— "The Stuff of Egypt: the Nation, the State and Their Proper Objects." new formations 45 (Winter 2001-2), pp. 72-90.
— المومياء: طموح الأفندية في مواجهة أوهام القبيلة." أخبار الأدب (٢٣/٩/٢٠٠١) ص. ١٥-٢٣"
— "Shadi 'Abd al-Salam's al-Mumiya': Ambivalence and the Egyptian Nation-State," in Beyond Colonialism and Nationalism in North Africa, ed. Ali Ahmida, (New York: Palgrave, 2000), pp. 109-146.
— "Silencing is at the Heart of my Case," in Political Islam, eds. Joel Beinin and Joe Stork, (Berkeley: University of California Press, 1996), pp. 327-334.
— "The Image of Loss: Jalal Toufic's Filmic Beirut." Visual Anthropology (Spring 1998), pp. 305-317.
— التخيل الشعبي للسندباد: نحو مفهوم تاريخي للتعدد النصي في ألف ليلة وليلة." مجلة فصول (ربيع١٩٩٤) ص. ١٧٨-١٩٦
State Records Office, Baghdad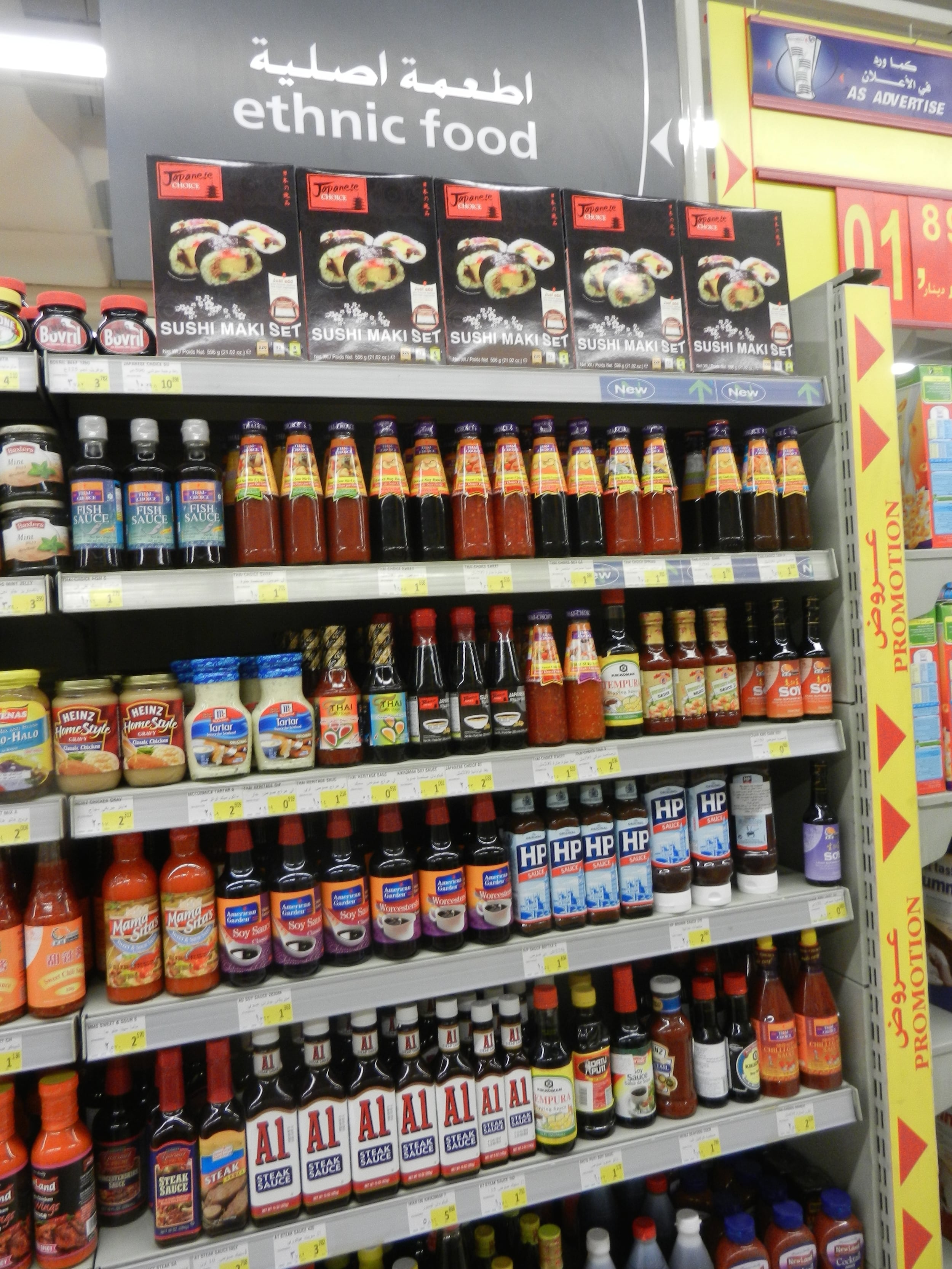 Carrefour hypermarché, Amman