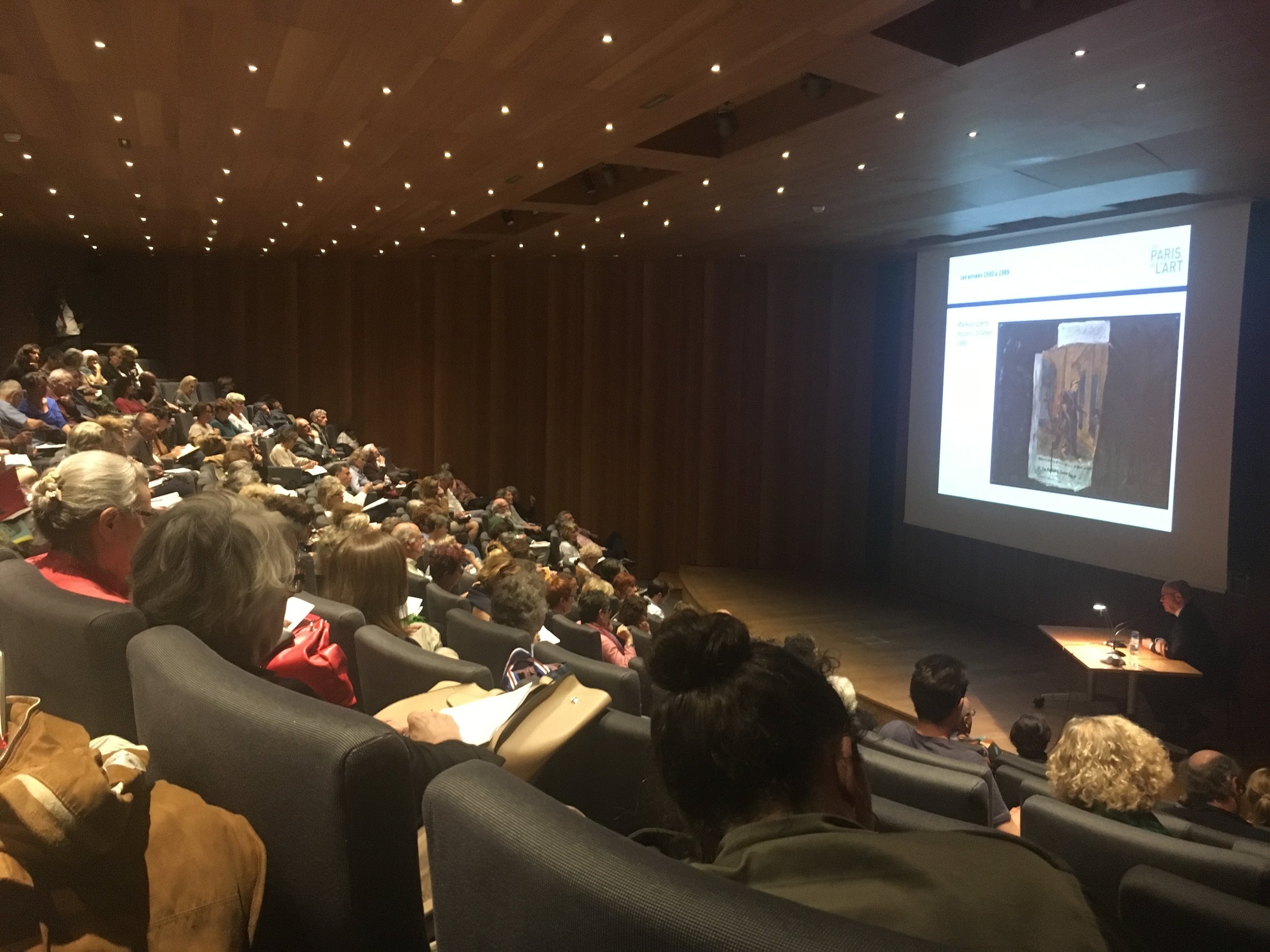 The audience is exclusively white. It looks nothing like the city around us.
The lecture goes on for ninety minutes. The professor's tone never rises, never falls.
Each image is surrounded and contained by a white frame. At all moments, the whiteness of the boundary exceeds the area of color.
During the time I was awake, the professor never showed an image produced by a woman or person of color. All men, all white.
Each image is framed again in a discourse of white words that situate each work in a grand narrative.
Art is made in Europe, by white men. Just like History is.